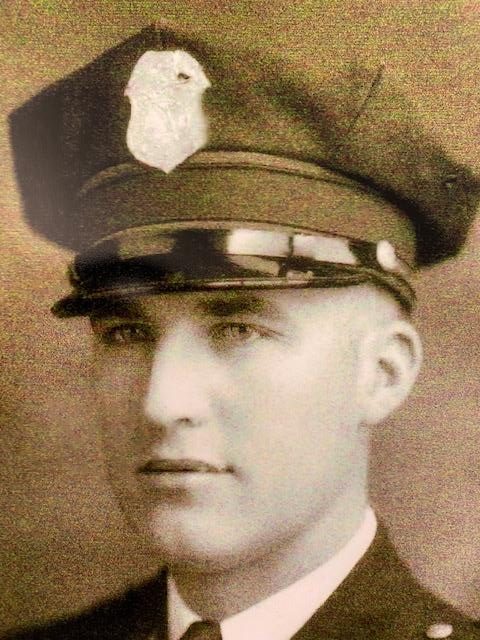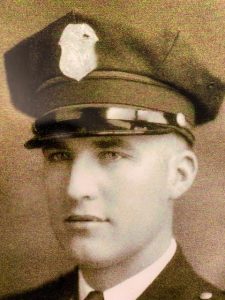 Originally from Germany, the George Benner family left Russia and immigrated to the United States just after the turn of the 20th century. In 1907 they arrived in Weld County and settled near Grover; four years later they moved to another tiny crossroads of a town, Keota, which was located some 50 miles east of Greeley. It was here the Benner family -- George and Catharina and their nine children -- homesteaded. As their sixth child, Jacob, grew up, he decided that country life wasn't for him.
Despite his family objections, he set out for the bright lights of the big city of Denver to find his own way. In 1935 he married Sally Dell. A year later he was appointed to the Denver Police Department as a patrolman.
On November 6, 1937, he was sent to 3142 Osage St., to assist Detectives Sam Finnie and J.H. Wells in a gambling raid. Anthony Jachetta was running a craps operation there. He and 12 others would be arrested.  
Where we are standing today is as close to that address as possible to post a sign to in Officer Benner's memory. Beginning in the 1940s, construction of Interstate 25 caused the razing of entire city blocks for miles, including the 3100 block of Osage Street.    
On that day Benner entered through a basement window. When he dropped from the window, he landed on a table. It would not support his weight, and his left leg fell through and was cut by the splintered wood. He injured his back too. The injuries though painful, were thought to be minor, so he continued working until November 27. On December 1, his condition worsened, and he was admitted to St. Anthony's Hospital. Infection set in, and his spleen and a kidney hemorrhaged. Blood poisoning took his life on February 14, 1938.
Jacob Benner was 28 years old. He was survived by his wife, mother and eight siblings. Jacob and Sally lived at 1240 Bannock St. He was buried next to his father at Fairmount Cemetery in Denver. A year later, Catharina would join them.
The Benner family always maintained that Jacob died as a result of injuries he sustained in the line of duty — and clearly that was the case. However, the police administration at the time ruled that since his death had occurred months after the injury was sustained, and that since it was not the direct result of an assaultive, felonious act, he should not be included on the list of Denver's officers who were killed in the line of duty.
When the Denver Police Memorial was built in 1991 in the plaza outside the Police Administration Building, the family renewed its efforts to have Jacob's name put where it belonged. However, again, they were met with disappointment. 
It wasn't until 2010, when Jacob's nephew, Jerry Benner of Greeley, reached out to Denver Detective Ed David — whose parents also lived in Greeley — that the process was finally begun to make right what had been left wrong for so long.    
Detective David knew just who to speak to about getting Jacob's name put in its rightful place. He called then-Technician Dean Christopherson, a department historian and a founding board member of the Denver Police Museum, and Officer Danny Veith.  
Christopherson, with a passion for police history and a soft place in his heart for fallen officers and their families, and Veith, a department peer sport member for officers and their families, found the necessary documentation to substantiate the placement of Jacob's name on the memorial. He submitted his findings to then-Chief Gerry Whitman. Whitman quickly gave his approval. 
During the May 2010 ceremony, Chief Whitman presented Jerry Benner with a framed Purple Heart medal in recognition of his uncle's injuries.
It was then added to the state memorial in Golden, and the following year to the national memorial in Washington, D.C.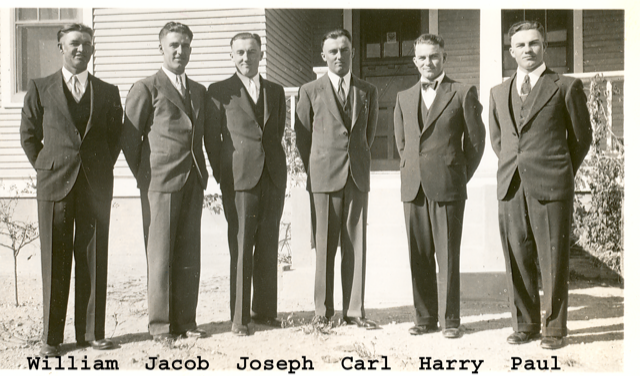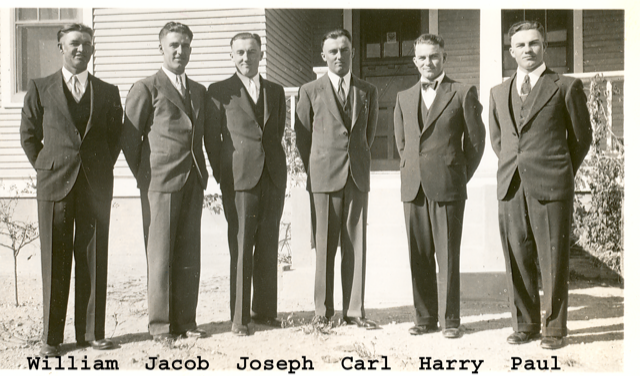 Sources
Keith Dameron, historian, Colorado Law Enforcement Memorial
Colorado Department of Public Health Death Certificate 1239
Denver Police employment records
The Denver Post
The Rocky Mountain News
The Greeley Tribune
Ancestry.com