"It was like him to try to protect others at the expense of his own life. He spent his life trying to help others. When he joined the force, he saw the chance to really contribute to society and spent 15 years giving his best."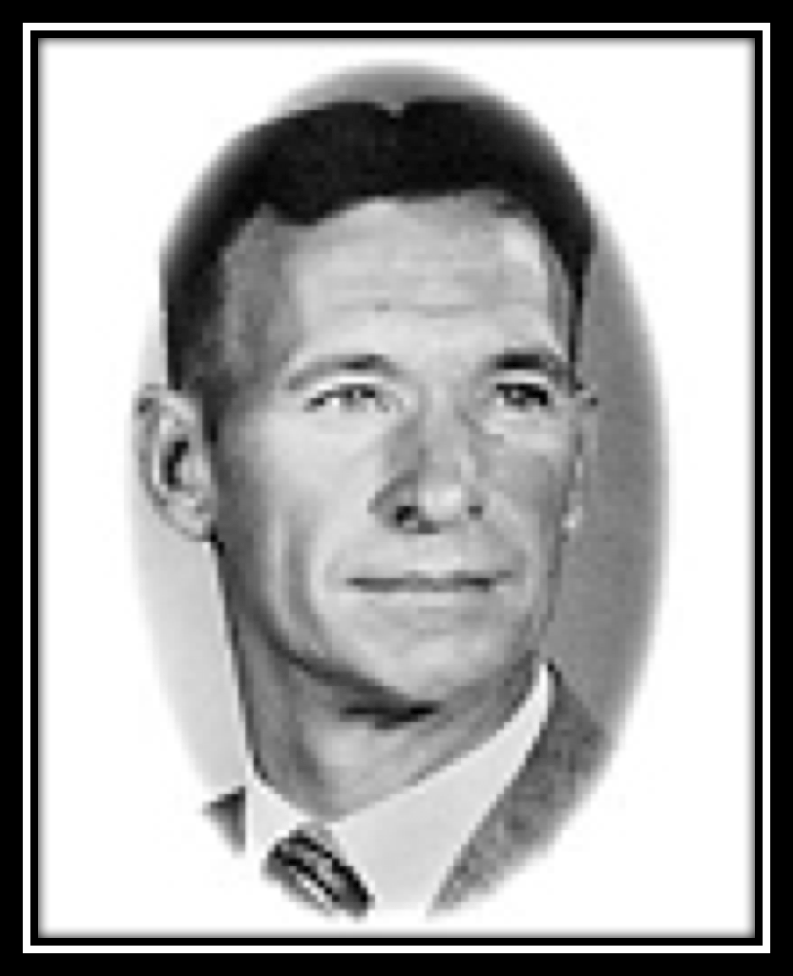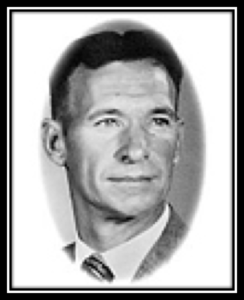 It was late Saturday night, March 11, 1962, when Denver Police Detectives Darrell Suer and George Torsney finished their off-duty shift at the state parochial high school basketball tournament at the Regis College field house. It had been a long night and Suer was hungry. He asked Torsney to join him and his wife, Cody, for a meal before going home. Torsney said he'd like to but had to go pick up his kids.
Cody Suer had gone to the field house to watch the game with her family. As Darrell Suer stood at his post on one end of the court to discourage anyone from disrupting the games, two of their sons, Richard, 18, and David, 15, watched from the stands. Their eldest son, Robert, 20, was serving in the US Marine Corps overseas.
Cody sent her two sons home and suggested that she and her husband go for a pizza at the Marigold Cafe, at 41st and Tejon, a Suer family favorite. They had lived close to the restaurant for many years before moving to 5036 Newton St., a red-brick, four-bedroom house that Darrell Suer had built with his own two hands, with the help of his wife and sons. The roads were icy, but the drive to the Marigold didn't take long. Suer saw an open booth by the kitchen, and they sat down; his back was to the front door. The place was packed and everyone seemed to be in a good mood. Like the Suers, many of the patrons had come from the tournament.
Suer was a detective in the Morals Bureau, an assignment for which he usually wore a suit and tie to work. Tonight, however, he wore his uniform. No one seemed to mind that a uniformed officer was sitting among them; some may have even taken a measure of comfort knowing that a policeman was present to keep them from coming to harm. Not everyone felt that way though. If they had bothered to go in and look around first, the three young men waiting impatiently outside in a borrowed 1955 Buick sedan would not have been as pleased to see a policeman inside the Marigold. They had come to rob the place, and the last thing they wanted was any interference from the law.
Waitress Ruby Britt came over and chatted with Cody and took their order, an Italian sausage pizza and two cups of coffee. One of the four students from Regis College seated in the booth behind them, struck up a conversation with the detective. They talked until the pizza came. It was just after midnight, Sunday morning.
Two stickups walked through the front door. One of them remained by the door, as the other walked menacingly into the crowded restaurant. They must have looked ridiculous, wearing navy blue, military-surplus, foul-weather hoods and straw hats. The one by the door had on green pants and a green turtleneck sweater; the other one was wearing an old tan trench coat with four large leather buttons on the front and four smaller ones on each sleeve. If anyone had thought that these two had come in tonight to pull off some kind of bizarre joke with their outlandish getups, that idea quickly faded away when the second one started waving his gun in people's faces.
Suer heard the commotion behind him and turned to face the two gunman. As he was sliding out of the booth to confront them, his attention was diverted to the back of the restaurants, by the restrooms, where a third gunman had suddenly appeared. Dressed like the others, he held an empty sack in one hand, and a .38-caliber revolver in the other.
Donald Bowler, who liked to come in to Marigold for a beer after work, was not paying any attention to what was happening. He was too busy playing the bowling machine game with friends. When he turned to walk back toward the restroom, the third suspect blocked his path. "He told me to stop and held out his arm. I thought he was kidding," he later told police. "I made a step forward and he put the gun on me. I threw my arms up in the air." When the third suspect placed the muzzle of his gun against a woman's head, Suer responded quickly and decisively by firing his service revolver and striking his target in the abdomen, knocking him down.
"Then I heard a shot and fell to the floor," Bowler said. "I didn't know he got shot. I didn't know what was coming off I was so startled. I figured the best place to be was on the floor."
As the third suspect lay wounded on the floor, the bandit wearing the long coat came up behind Suer and viciously pistol whipped him with a .32-caliber revolver. In the brief, but intense struggle, the gunman fired twice. Suer was bigger and stronger than his assailant, and probably would have prevailed had not one of the two shots glanced off his collarbone and nicked his heart. When Cody Suer threw a cup of hot coffee on the gunman's neck, he broke off the fight and ran out the front door along with the first gunman.
Al Satriano, a part-time bartender, said, "It was so fast. I really don't remember anything. I dropped to the floor when these three masked men came in. The bar was jam-packed though. I didn't come up off the floor until it was all over."
Despite his wound, Suer managed to keep his feet under him and wits about him and started after the suspects. He collapsed at the front door, however, and was helped to a booth where he lingered in and out of consciousness. For a long moment, the patrons and employees stood around in stunned silence. Then someone screamed and others joined in. In all the confusion, Cody was not able to go to her husband's side before an ambulance arrived to take him to the hospital. It is a regret she has carried with her ever since that awful night.
Satriano called the police. Someone else ran outside and saw District Four Patrolman John Ballegeer, car 45, driving past the Marigold on his way to the station after having handled a car accident nearby. Ballegeer wasn't scheduled to begin his shift until midnight but had come in early because of the snow storm. As soon as he walked through the door at the station, a sergeant tossed a set of car keys at him and told him to go right away to 48th and Pecos to handle the crash. He ran into the Marigold, pushing his way through the throng of scared, angry people. "It was Bedlam," he remembered 54 years later. "People were screaming and crying. It was crazy." Looking to his left, he saw Darrell Suer, unconscious and slumped half out of a booth in the corner at the end of the bar. He was acquainted with Suer from working with him on a special assignment in the Morals Bureau a few years earlier. Ballegeer remembered him as a "nice guy" who had treated him like a respected veteran, even though he had been only a green rookie. He could find a pulse.
Someone walked up to Ballegeer and gave him Suer's revolver. He tucked it in his front waistband for safekeeping. Ballegeer ran out to his car to get on the radio and call for help. As he was about to speak, the alert tone sounded telling him that an urgent call was about to be broadcast. The dispatcher aired that a robbery and shooting had just taken place at the Marigold, and that a police officer had been shot. Almost immediately, sounds of sirens could be heard coming from every direction.
Ballegeer pushed his way back inside. Someone else handed him another gun, telling him it belonged to the man Suer had just shot, who was still lying in the back of the restaurant. In all the confusion, Ballegeer had not known that a suspect was still there. He stuck the second gun next to Suer's in his waistband. He recognized the wounded suspect as 18-year-old Paul Martinez, a neighborhood thug, who Ballegeer and other District Four officers knew well from his numerous run-ins with the police. Martinez made it clear he had no intention of cooperating with the police.
At 12:08 a.m., the first of many responding officers, Patrolman John Dore, car 44, arrived at the scene. Not far behind him was a Denver General Hospital ambulance, called car 98, with attendants John Thomas and Ted Newberry on board. They rushed Suer to the hospital with all possible haste, but his wound was too severe and he died en route. He was only 39 years old.
Cody Suer said later, "It was like him to try to protect others at the expense of his own life. He spent his life trying to help others. When he joined the force, he saw the chance to really contribute to society and spent 15 years giving his best."
She told detectives, "I looked up and saw a guy standing there with a black mask on with eye holes. He was standing near the east end of the bar. Darrell slid to the end of the booth and had his gun out and fired. Another man, who I don't believe Darrell saw, turned around and started toward Darrell. Darrell got up and started grappling with him. This man was wearing a tan trench coat and a mask like the other man.As they grappled, he hit Darrell on the head with the gun. The next thing I knew, the gun went off. I was standing by this time. I threw my coffee on the back of the man's neck. He let go immediately and ran toward the door. Darrell ran to the front door and collapsed. Someone helped him into a booth."
She did not find out that her husband had died until she was driven to the hospital from the scene. All she could think about was how could she possibly tell her kids that their father was dead.
Chief of Police James Slavin rushed to the scene. Chief of Detectives Walter Nelson and Captain Lloyd Jamerson of the homicide bureau responded from their homes to police headquarters on Champa Street. Nelson called Darrell Suer "one of the really good officers." Jamerson was visibly shaken when he was told that it was Suer who had died. They had been partners and close friends. Suer worked for him in the Morals Bureau.
Ballegeer told detectives who the wounded suspect was. He and other officers and detectives gave investigators the names of some of Martinez's associates, who may have been involved in the murder. The investigation quickly gained traction.
Despite his youth, Martinez had been arrested 17 times, many of them for felony offenses. He was free on bond pending trial for a robbery at a Denver motel. In February, the bondman asked the judge to revoke his bond and put him back in jail since Martinez had not complied with the terms. The request was denied. Martinez died later that morning.
Among Martinez's known associates were Jerry Stilley, 26, Joseph Scheer, 19, James Sides, 21, and Virginia Fujiwara, 21. All had criminal records. Stilley and Scheer matched the descriptions of the two other robbery suspects.
Lieutenant Holman arrested Sides at his parents' house at 1063 S. Grove St. He was out on bond was found that morning parked in front of 3729 W. 45th Ave. Sergeant Burlage and Detectives Radovich and Esterling picked up Fujiwara at her apartment at 1042 Logan St. Her police record dated back to when she was 11 years old and arrested for larceny. Fujiwara admitted to being with Stilley and Scheer when they purchased two of the hoods and a box of .32-caliber ammunition at a Gart Brothers store on Larimer Street.
Meanwhile, Ballegeer, along with Patrolman Henry Potter, car 46, and Traffic Bureau Patrolman Miller, car 862, knew where to go to find Scheer and Stilley. At the Scheer family residence at 4455 Stuart St., they knocked on the front door. Scheer's father told them that neither his son nor Jerry Stilley were there. He refused to let them come in and search. So they left to watch and wait nearby. At 4:15 a.m., Ballegeer alertly found two sets of footprints in the fresh snow leading from the entrance of the alley behind the house, through the back yard to the back door. This time, when Ballegeer and Potter knocked, they did not take no for an answer and came in and found Scheer and Stilley asleep or pretending to be in a converted bedroom in the attic. A red shirt matching the description of one worn by the suspect who shot Detective Suer was draped over the back of a chair.
In just over four hours from the time of the shooting, all three suspects were in custody, along with two of their associates and the car used in the crime.
Scheer had been arrested for burglary and narcotics and had one conviction for aggravated robbery. He had been committed to the Colorado State Hospital in 1960, where, despite his criminal history, psychiatrists did not consider him dangerous. He was released that same year, even though one psychiatrist said he was still legally insane "but could probably get by on the outside." Nine days after his release, he was arrested by Denver Police and returned, eventually, to the hospital. He escaped from the facility in May 1961 and hitchhiked to Denver. Hospital authorities failed to notify law enforcement agencies in the state about the escape. He was arrested twice by Denver Police since his escape and before the Marigold shooting. Each time, police were not aware that he was an escaped mental patient. He was the would-be bandit who had remained by the front door.
Stilley had a five-page Denver Police rap sheet and a four-page FBI criminal history for narcotics, forgery, weapons and burglary charges. Ten years earlier he had been sentenced to the state penitentiary to serve one to 14 years for burglary. He was paroled after only 14 months. His parole was revoked in August 1960, and he was returned to prison, where he remained until he was released again, in June 1961, nine months before the Marigold shooting. He too was free on bond for other crimes. It was Stilley who shot and killed Detective Suer.
On Monday, a city trash collecting crew found a blue canvas bag in the trash behind 4521 Beach Ct. In it, they found two navy blue foul-weather hoods and a tan trench coat with the right number of buttons and coffee stains on the collar. Wrapped inside the clothing were two revolvers, a Colt .32 and a Smith and Wesson .38, along with ammunition. The guns had been stolen in a burglary at a house on Tejon Street, two blocks from the Marigold.
As the pieces to the puzzle of the investigation were fitting neatly into place, Cody Suer and her family, their many friends and Detective Suer's fellow officers were trying to sort through their sorrow to find a way to pick up the pieces of their lives and go on. They spent long hours talking about and remembering who Darrell Suer was and how he had lived his life.
His niece, Judy Morahan was in the eighth grade. She still remembers many years later how when her mother, Detective Suer's sister, bought an old house that was in dire need of repair and updating, her uncle and his three sons stepped in immediately and worked hard to fix the place up. "He was the real foundation of the family," she said. "He held us all together." Cody agreed, adding that he was first and always a family man, and "just a plain, honest farm boy."
In big expressive ways and by small, everyday acts, he showed his boys what it meant to be a good man. He taught them important practical skills like roofing, carpentry and plumbing. He also showed them how to have fun by teaching them how to water ski at Sloan's Lake and how to fish up in mountains at a favorite lake by Carbondale. He loved to fish. He had been an outstanding athlete, and shared his love of sports with his boys, taking a great interest in their athletic endeavors. He asked each of them about what was going on in their lives as he gave them haircuts out by the garage.
He was a man of faith, taking his family to mass on Sundays at Mt. Carmel Church. He "never missed mass," Cody said. He showed his sons the value of hard work. Besides having his full-time job at the police department, he would work extra off-duty shifts to provide for his family. Then there was Suer and Sons, the successful part-time roofing company he owned and worked with his boys. Most every day his sons would see him go to work either in his police uniform, or later after he made detective, wearing a crisp business suit. He'd tell them that the police service was something special.
And he was good at it too. So they could learn how to testify in court, police recruits in 1961 were taken to the court house one day to listen to the testimony given by one of the best police witnesses around — Detective Darrell Suer.
Darrell James Suer was born in Fort Dodge, Iowa, on Sept. 14, 1922. His family moved to Erie, Colorado, where they farmed. He and Cody met at Erie High School. He graduated in 1940, she in 1941. He went into the army shortly after the war broke out but did not serve for long. While stationed at Fort Bliss in El Paso, Texas, he was kicked in the back by a mule and had to be medically discharged.
His police academy class was sworn in on October, 1, 1946. It was comprised of eleven men; five of whom ultimately died while employed by the department, although Suer was the only one killed in the line of duty. Two others resigned, one was discharged for unsatisfactory performance, and three others made it all the way to retirement. He worked in uniform patrol for 10 years, before his appointment to detective on June 1, 1956. His serial number was 603, and his badge was 89.
On Tuesday, a rosary service was held at Howard Mortuary's Berkeley Park chapel and some 800 people attended. The next day, the funeral service was held at Mt. Carmel Catholic church. By this time, Robert Suer had made it home on emergency leave from Okinawa, Japan. Nearly 1,500 people came to pay their respects. A 28-man police honor guard stood at attention as the casket was carried into the church by six pallbearers, led by a four-man police honor guard. The Most Rev. David M. Maloney, auxiliary bishop of Denver, presided. The Rev. Arthur Verdeick of Regis High School, eulogized: "Here was a man who was influenced by God, a man who ignored self to give to his family … and greater, to give to others even at the expense of his own life." He was buried at Mt. Olivet Cemetery in Wheat Ridge.
The Suer legacy lived on for a time in the Denver Police Department. In June 1964, Robert raised his hand to take the oath to become a Denver policeman. His badge number was 64032. He left the job a few years later to work full-time in the building trades. He eventually moved to Phoenix. In October, Richard joined the department. His badge number was 64065. He too quit the department, in 1972, and went to work in the building trades as a cement contractor. He died in a car accident on February 26, 1983, while driving from his home in Hudson to bid a job in Brighton.
David was unable to join the DPD because he had had knee surgery, Instead, he went to work for the Jefferson County Sheriff's Office as a deputy sheriff, and later at the Lakewood Police Department as an officer. He too eventually left law enforcement to work full time in the building trades. He lives in Golden. Cody married Bill Robertson, a former policeman who had worked with Darrell patrolling the rough-and-tumble neighborhood around Larimer Street. They made a good life together for 37 years until his death in 2002.
Cody returned a number of times to the Marigold while it was still a restaurant. It hasn't been a café for many years. The space is now used as a second-hand and knick-knack shop.
In 2006, Darrell Suer's great grandson and namesake summed up his feelings in a posting on the Officer Down Memorial Page, a website of the National Law Enforcement Officer Memorial, dedicated to honoring the memory of fallen law enforcement officers from across the nation.
Darrell James Suer this name resonates deep within me not only because this great man is my grandfather but also because I share his name. This man sacrificed himself for what he believed in. I am proud to carry my grandfather's name and I hope that he is also proud of me. So all in all I salute you and what you stood for Darrell J. Suer and I wish I can be at least half the man you were. May you rest in peace.
On May 14, 2011, a long-neglected oversight was at last corrected by Chief of Police Gerald Whitman at the annual Denver Police Memorial ceremony, when he presented Cody a folded American flag and a detective badge. The badge Suer had worn was identical and should have been presented to her 49 years earlier, but it had disappeared, and no one knows what became of it. When Whitman asked if she had a special place to keep the badge, she pressed it against her chest and said: "Yes, in my heart."
Darrell Suer was one of 140 American law enforcement officers killed in the line of duty that year, and the first of two Denver officers to die in 1962. District Three Patrolman Carl Knobbe was shot to death on September 12, in southeast Denver, by a robbery suspect he had stopped after a short car chase. Like Suer, Knobbe was a farmer's son who became a big-city policeman.
Joseph Scheer was found sane, convicted and sentenced to life in prison. Jerry Stilley was also convicted and sentenced to life imprisonment. In 1969, he and another inmate kidnapped a guard and attempted to escape. He received an additional 20-to-25-year sentence for kidnapping. He died in prison in 1971. James Sides and Virginia Fujiwara were released without charges.
Special thanks to for his Bill Finch for authoring this story. Bill Finch is a retired Denver Police lieutenant and 31-year veteran of the department.