On August 3, 2017, the Denver Police Museum unveiled the site of its new home located at 4700 Brighton Blvd., Denver, CO 80216 in the heart of the National Western Center redevelopment project.
The future Denver Police Museum, a 501(c)(3) nonprofit organization, is now on the path to becoming a reality.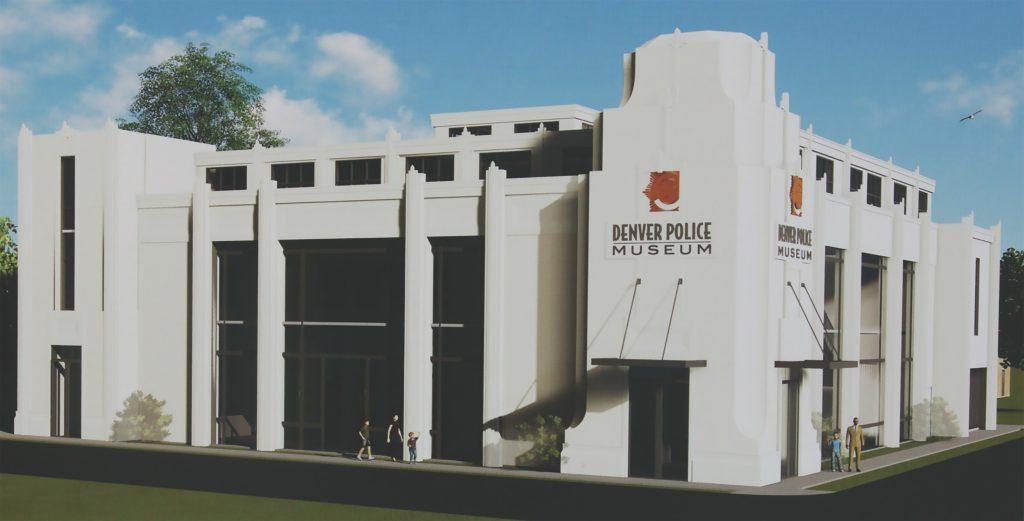 Founded in October 2008, the Denver Police Law Enforcement Museum (Denver Police Museum) has developed a comprehensive strategic plan that will guide the direction of the Museum toward the implementation of full-scale, interactive museum featuring a permanent collection on display as well as educational and community outreach programs.
Plans are now underway for a state-of-the-art facility designed to meet the following objectives:
Educating and preserving critical parts of Denver's transition from a "wild west cow town" to a modern cosmopolitan city. From a log village with an elected Marshal to a cutting-edge Police Department. To tell the stories of the individual officers and a true accounting of the events, both good and bad, that have brought us to the urban success story we are today.
Developing an interactive museum, with immersive exhibits focused on community outreach and the law enforcement experience. "Hands-on" exhibits will feature STEM learning through forensic science experiments and technology, police vehicles including patrol cars, mounted patrol, helicopters, and motorcycles, and simulators to experience an officer's perspective on law enforcement, and more. 
Special programs will be aimed toward youth, exposing them to the various careers as well as opportunities and challenges involved in modern law enforcement.
The Museum is proud to announce the endorsement of the following Denver leaders including:
Denver Mayor Michael Hancock, Former Denver Mayor and first lady Wellington and Wilma Webb, current members of the Denver City Council, Executive Director Stephanie O'Malley, Denver Police Chief Robert White, Former Manager of Safety Butch Montoya, John Simonet, and Al LaCabe Former Denver Police Chiefs Tom Coogan, Ari Zavaras, Jim Collier, David Michaud, Thomas Sanchez and Gerald Whitman.
The Future Home of the New Denver Police Museum