Patrolman Forrest E. Sawyer was shot and killed on March 8, 1937  by a suspect who summoned police to his home at 1424 E 21st Ave. with the intention of killing them. (Rocky Mountain News, March 9th, 1937)
Fallen Officer Sign Ceremony was held on Tuesday, May 14, 2019.
Memorial Sign located at: 1424 East 21st Avenue, Denver, Colorado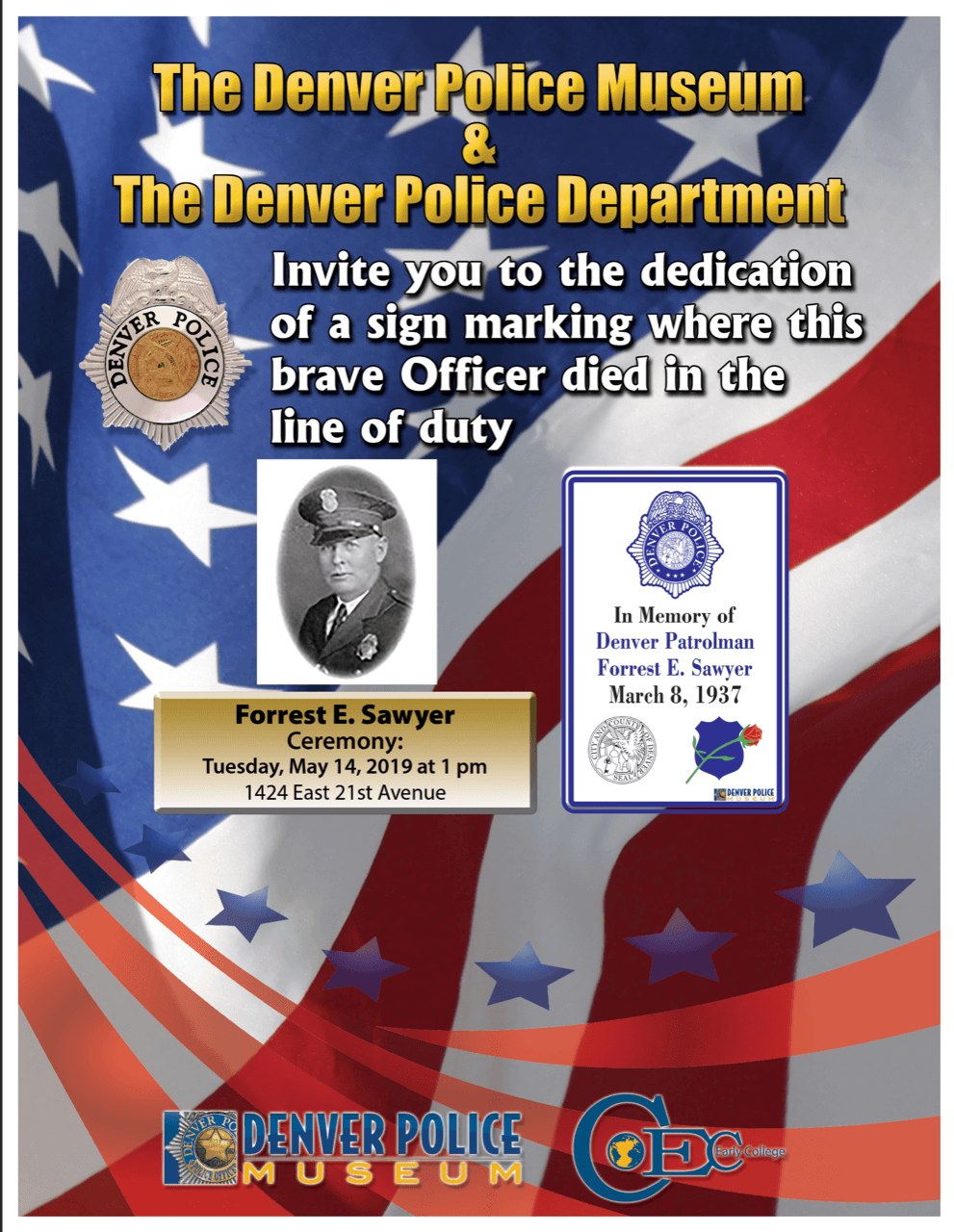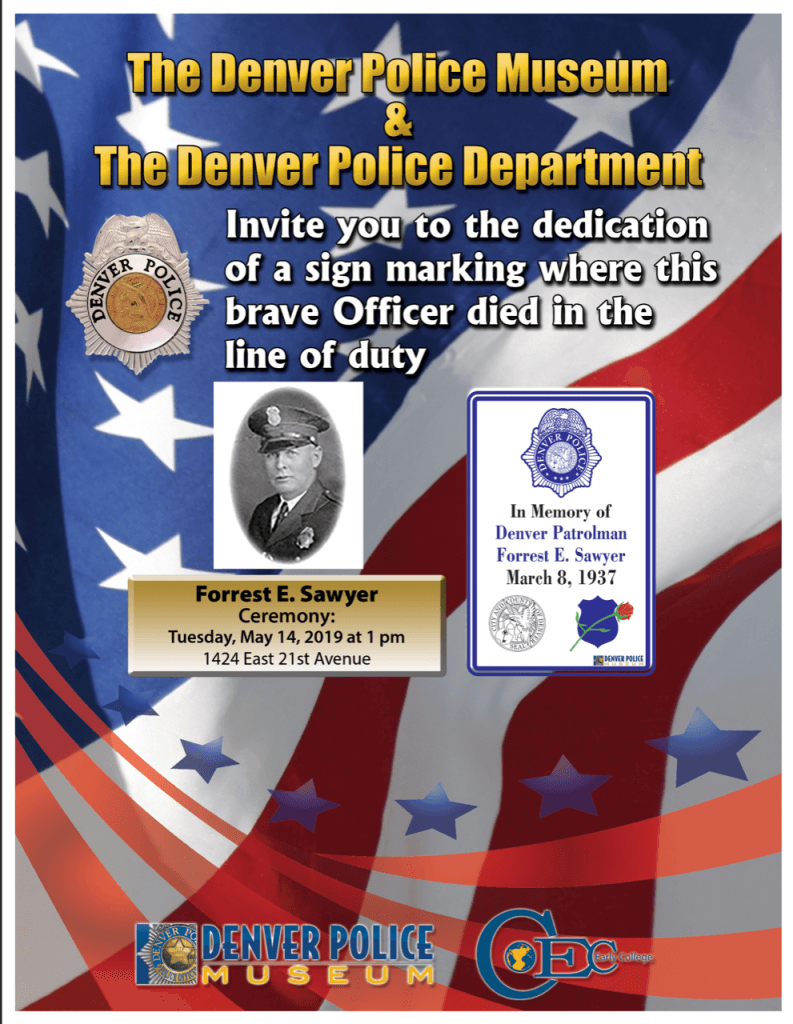 Special thank you to Chris Christopherson, Larry Amman, and Bill Finch for their help in researching names, dates, and stories for the Denver Police Museum's Fallen Officer Project.
Make a Gift in Honor of a Fallen Officer.
Help the Denver Police Museum honor and remember fallen law enforcement heroes. The Museum celebrates and honors the lives of fallen Denver law enforcement officers who have died in the line of duty. Through our ongoing Memorial Services, including placement of memorial signs at the locations where the officers lost their lives, wreath laying at gravesites, supporting the families of Fallen Officers, and telling the stories of their sacrifice, the Museum works to commemorate their courage, dedication, and unwavering commitment to preserving our safety and, ultimately, our way of life.