Denver Police Museum Invites Community Input
As an independent nonprofit organization, the Denver Police Museum is seeking input from the community about law enforcement in Denver broadly, solutions to improving community relations, and what role the Museum could play to improve trust and understanding between law enforcement and our community.
Explore. Experience. Discover.
We promote social impact by building bridges between citizens and the law enforcement of Denver, creating opportunities for community understanding and engagement, strengthening the city's relationship with the community, and educating youth to inspire community involvement, responsibility, and a future generation of law enforcement professionals.
History. Stories. Heroes.
Denver Police Museum Announces 2021 Black History Month Honorees
The Denver Police Museum announced its 2021 Black History Month honorees: Carol Hogue, Rae McCall-Hunn, and Laura Tinnin-Whitney—three inspiring women who, through their willingness to pursue justice, ensured that everyone could have the opportunity to serve the Citizens of Denver as law enforcement officers.
In 1972, Carole C. Hogue was a primary plaintiff, joined by two other courageous women who filed a lawsuit against the City and County of Denver, Denver Civil Service Commission, and Denver Police Department for discriminatory hiring practices. The city agreed to implement changes and that settlement is still known today as the Hogue Decree. The City of Denver agreed there would be an effort to hire a ratio of one female for every four male officers, and for the makeup of the department to reflect 20 percent minority officers in future hiring. The first three Black female officers hired were Carole C. Hogue, June 6, 1972; Rae Beth McCall, July 02, 1973; and Laura M. Tinnin, February 1, 1974. This decision mandated a study be completed to evaluate women's roles and performance in the Denver Police Department. That study was completed in 1977, showing women were just as effective overall as men in the service of the department.
These three pioneering Black women were involved in the City of Denver's 1988 agreement to include 45 percent Black officers in the first academy class of 1989 and to make a good faith effort in recruiting subsequent academy classes to reflect the demographics of the city.
The Hogue Decree is still in effect today, and while there is still work to be done, female officers are 14.5 percent of the Denver Police Department and the department continues to focus on encouraging women in leadership roles.
Their efforts resulted in greater opportunity for both women and people of color, and ensured that the Denver Police Department closely reflected the community it served.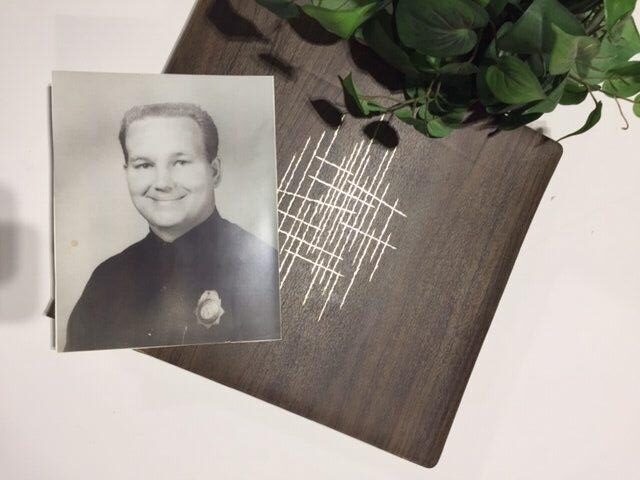 First-Hand Accounts Humanize Officers and Help to Tell Personal Histories The Denver Police Museum houses many significant artifacts with rich histories essential to our mission
Read More
(9news.com) DENVER — Hayley VanderJagt is studying for her doctorate
Read More
Denver Police Week May 8-15, 2021
In 1962, President John F. Kennedy declared May 15 as Peace Officers' Memorial Day and this week as National Police Week. The purpose of the proclamation was to pay tribute to the law enforcement officers who have made the ultimate sacrifice for our country and to voice our appreciation for all those who currently serve on the front lines of the battle against crime.
Here in Colorado we have lost over three hundred officers in the line of duty since Colorado became a state in 1876. In Denver, we have lost 72 officers since the department was founded in 1859.
Thank you for a proud Police Week!  
From memorial wreath-laying and sign ceremonies for fallen officers to the Denver Police Memorial—Denver Police Week 2021 was a huge success thanks to our sponsors, volunteers, and supporters. 
Sign up to be the first to know about events, news, and more.